April 16, 2020 | Andersen Group Realty
5 Easy Home Projects To Get Your Home Ready To Sell
You may find that you have little extra time on your hands right now. For homeowners thinking about selling, this forced downtime presents a unique opportunity to get ahead. Take advantage of this extra time to complete quick home projects that increase your home's value and marketability. When the time is right to sell, you'll be ready to go.
When it comes to positioning your home in the best light for prospective buyers, you don't always need to spend a lot of time (or money!) to get big results. There are plenty of small but impactful improvements you can make to key areas of your home. These 5 strategic updates have a big impact on your ability to attract an offer quickly and at your ideal price point: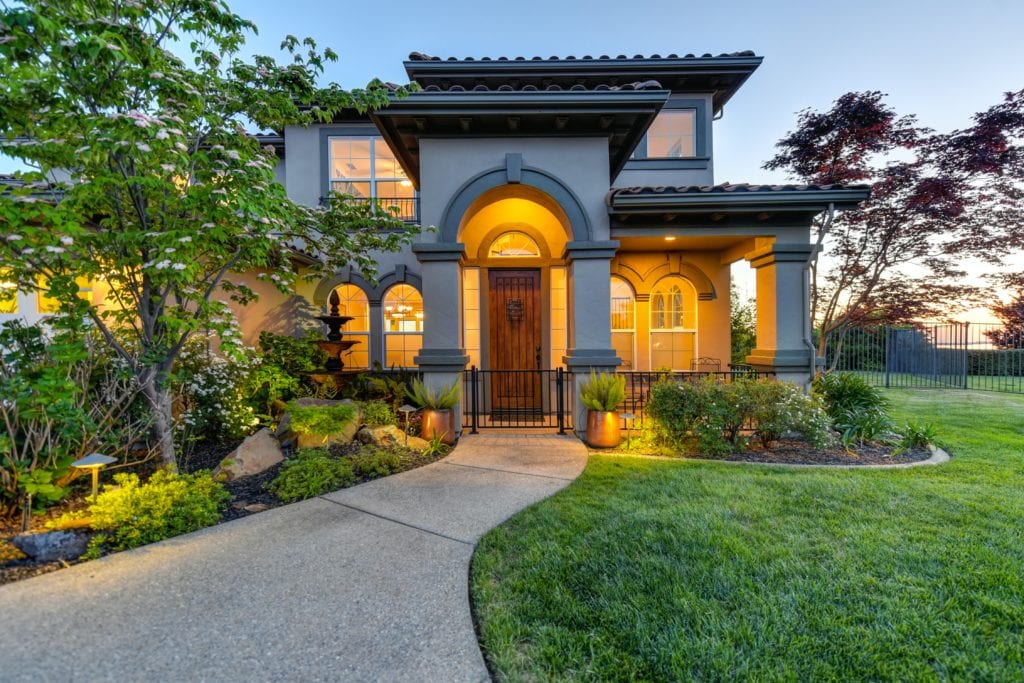 1) Upgrade your curb appeal
The first thing buyers see can determine the success of your showings and open houses, and subsequently, the success of your home sale. First impressions really do matter here. Increase your curb appeal in a few simple ways:
Paint your door

: A nicely-painted front door is an important part of your home's exterior charm. Choose a classic color that will withstand the test of time, like a neutral black, brown or gray. Some shades of navy blue and deep red are classic front door colors that act as neutrals.
Remove clutter

: Clear your porch and yard of items like dead plants, gardening tools and sports equipment. Pressure wash your porch, stairs and driveway.

Update/Add accessories

: The front of your home needs accessories to appeal to buyers. No need to go overboard here — consider a simple front door wreath and a few seasonal potted plants.
2) Create a warm welcome
A welcoming entrance is very important to a buyer's experience. Make the most of their first impression with a few simple updates to your foyer or entryway. Declutter the space by adding a few baskets or hooks to conceal personal items like shoes, coats and mail. Add a mirror or a piece of art to brighten the space. If the space allows, consider adding a small bench to create an area for shoe removal, and don't forget a small area rug or welcome mat to lay inside your front door area.
3) Update your kitchen
There are easy ways to give your kitchen a makeover without undergoing a full kitchen remodel. Update cabinets with a coat of fresh, neutral colored paint, and install modern knobs and pulls. If you have a tile backsplash, clean or replace your grout; this tiny detail is often overlooked, but dirty grout can be a major turn-off for home buyers. Do you have see-through glass cabinets anywhere in your kitchen? Replace mismatched items with all-white, neatly stacked piles of plates or dishes. Remove any dated window treatments in favor of light-filtering blinds or modern roman shades.
4) Refresh your bathrooms
Freshen up your bathrooms with easy updates. Invest in a new shower curtain in a white or neutral shade. Replace outdated decor — like floral curtains and old light fixtures — with new, contemporary choices. A simple faux orchid and new white hand towels lend a fresh, clean feel to any bathroom.
5)  Apply neutral colored paint
Painting is a relatively inexpensive pre-sale improvement that can significantly impact buyer perception. Buyers need to imagine themselves in a home, and neutral tones in beige, cream/white or grey tones accomplish this best. Applying fresh, neutral paint colors to your walls is an easy way to get the greatest return on your investment. Rooms that once felt dark and drab get an instant facelift and appear larger, brighter and more welcoming.  
For homeowners, the question of what to update, improve, repair or remodel before putting a home on the market can be a tricky one to answer. The key is to choose projects that add more value to your home than they cost to complete. If you're considering investing in any improvements, it's always a good idea to consult with your realtor before pulling the trigger. They will be able to help you identify which updates will yield the greatest return.
Now is the perfect time to check those quick, easy projects off your home preparation to-do list. Once you do, you'll be ready to sell with confidence.